For centuries China stood as a leading civilization, outpacing the rest of the world in the arts and sciences. But in the 19th and early 20th centuries, China was beset by civil unrest, major famines, military defeats, and foreign occupation.
After World War II, the Communists under Mao Zedong established a dictatorship that, while ensuring China's sovereignty, imposed strict controls over everyday life and cost the lives of tens of millions of people.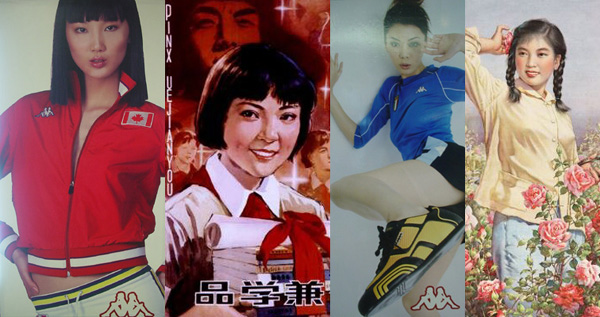 After 1978, his successor Deng Xiaoping gradually introduced market-oriented reforms and decentralized economic decision making. Output quadrupled by 2000. Political controls remain tight while economic controls continue to be relaxed.
- from The CIA World Factbook.
chinese propaganda posters courtesy of stefan landsberger's chinese propaganda posters pages.
photographs of advertisements and design by nick doro.
&copy 2004 sheepish dot org all rights reserved.